Indiana based photographers
Capturing poetic moments in
everyday life
Hey, we're Victoria and Rafael! 
the ones behind Poetic Captures
We're a pair of adventurous creatives who value connection above all else. Our photography is inspired by light, movement, connection, poetry, and 35mm film. Nostalgia plays a big role in how we capture moments as we want you to see your photographs and immediately feel like you're being transported back in time. Just like grain and light leaks make 35mm photographs unique, we find joy in artistically capturing your story in a way that is unique and authentic to you.
​​​​​​​​​​​​​​
Our relationship began seven years ago when we met at a wedding. Several traveled countries, hikes, bike rides, poems and polaroid's later, we are happily married! We pursued our passion for photography separately until we decided to join our businesses in 2021. Being able to share this passion and this business together has been such a fulfilling experience and we are both so grateful to those who continue to book with us and recommend us to everyone they know. 
While we love capturing special moments in the lives of the people we work with, we are also invested in pursuing our educational goals! Rafa is a 5th year PhD candidate in the mathematics department at Purdue University while Victoria is an Academic Advisor at Purdue. Thanks to you, we are able to continue pursuing both of our passions! 
When we're not capturing amazing clients (such as yourselves!) or buried underneath all our assignments for grad school and work, we love to travel, be active, dance our nights away, eat good food, spend time with our favorite people, watch shows and movies together, and shoot film/polaroid's.
Throughout our website you might notice a mix of digital and film photographs. Both represent the type of work we love to create and hope you connect with. We hope our work resonates with you and look forward to capturing your unique story soon!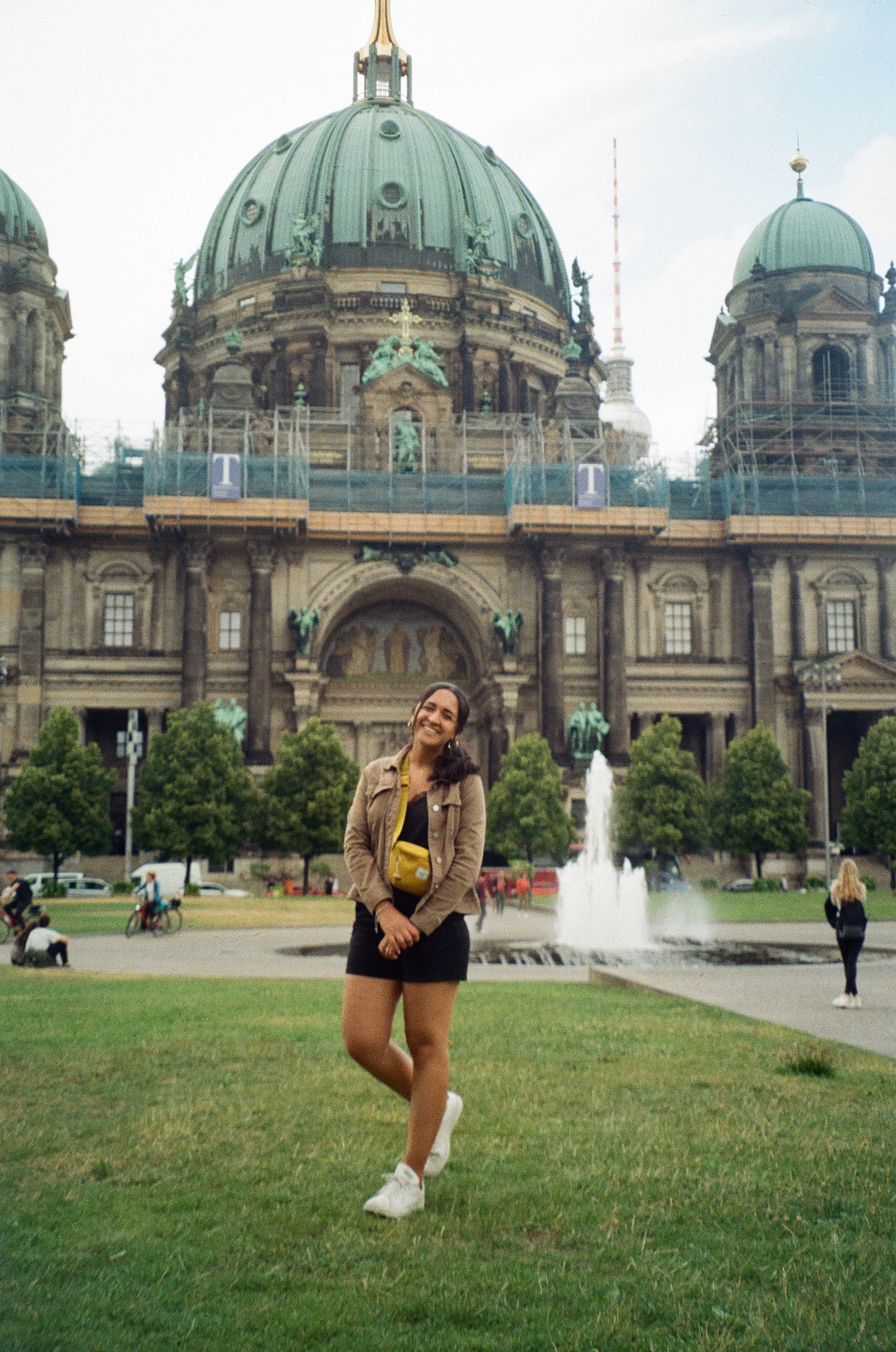 I started traveling after I graduated from high school and have been to 18 countries over the last 7 years. My two favorite cities are Mexico City and Berlin!
I graduated with my B.A. in sociology and psychology from UC Davis in 2020
I graduated with my M.A. in Student Affairs Administration from Michigan State in 2022
I'm an academic advisor at Purdue University!
I love to read and spend a lot of my free time reading contemporary and literary fiction. I even started a book club this year! 
I bought my first polaroid in high school and have accumulated several polaroids and film cameras over the years. I've always loved how nostalgic these mediums make me feel, and love to share this art with others
I love to write poetry and short stories
I enjoy biking when the weather is nice (which is not too often in Indiana) and my longest bike ride was 70 miles. My goal for this year is to do 100 miles! 
I
gra

duated with my B.A. in pure mathematics from Sacramento State in 2018
I am a 5th year PhD candidate at Purdue University studying mathematics 
I love to grow and care for plants and have filled our home with over 60 plants!
I am passionate about traveling and have been to 15 countries! My favorite part about traveling is exploring new cultures, learning about the history, and trying new food
If you're ready to book, send us a note and  let's create something beautiful!